19 December 2023 – 7:00 pm In 11 days Open Mic
Price Koha Book Now
Heard Park (Visit site)
170 Parnell Road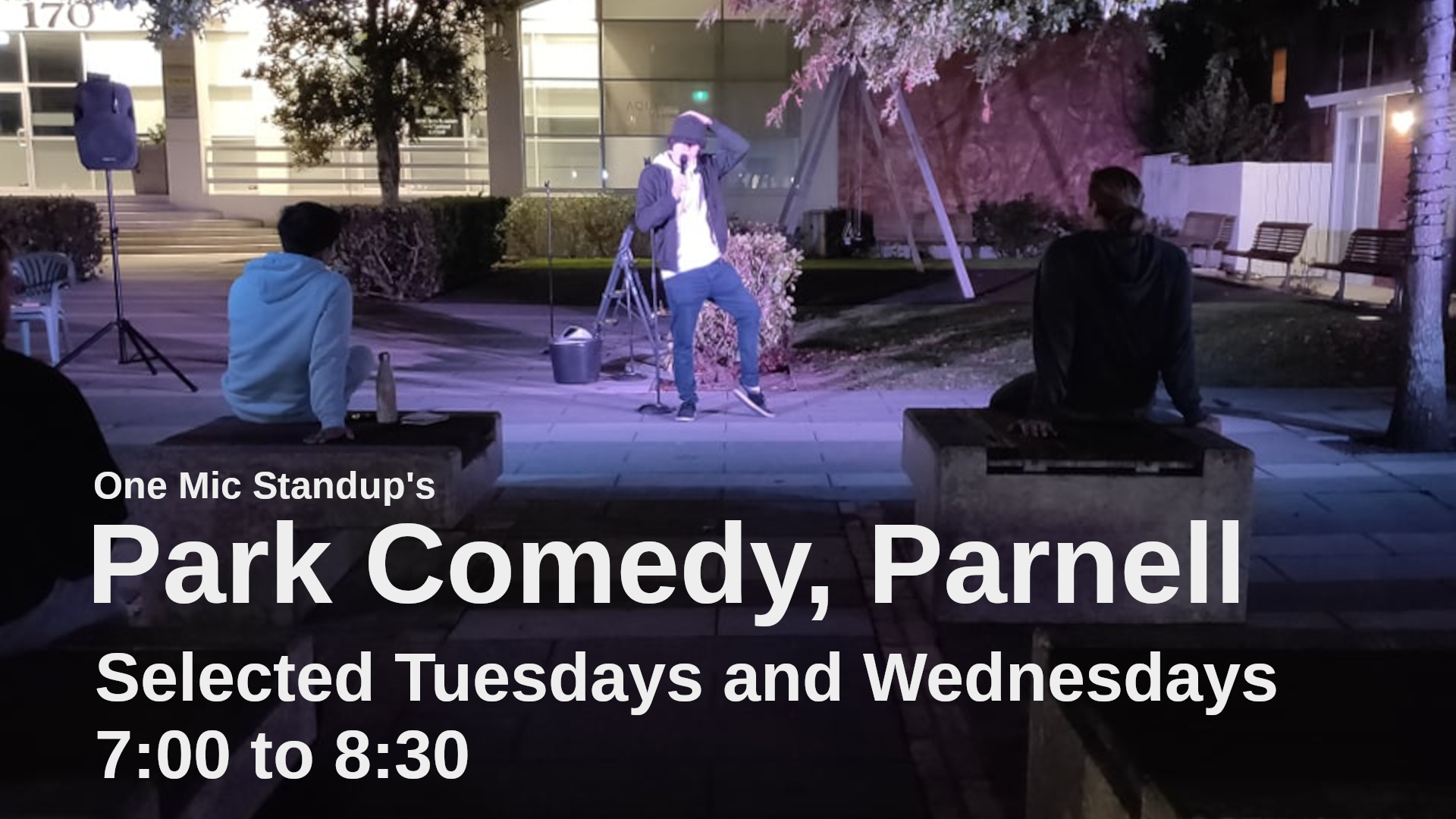 Book Now
90 minutes, more or less, of live, in-person, stand-up comedy featuring Auckland comedians at a variety of levels performing for you. You never know what you'll get, but it's always fun. We even encourage people who have never tried comedy before to stand up & give it a go.
Bring something to sit on and a water bottle. Snacks can be good also. It's hard to hear laughter over rumbling stomachs. If you want to consume alcohol you will need to bring your own.
We accept donations to help cover the time and costs setting up and running the event, cash can be given in the yellow bucket or electronically (details in our Koha page https://park.comedyshow.nz/koha/ )
Price Koha Book Now
Park Comedy gigs are Open Mics, you are very welcome to sit, watch and laugh, or if you would like to perform, can book a spot on the microphone through this form or just ask the MC for a spot on the night and we'll do our best to fit you in. Performers at all levels of experience are warmly welcomed.